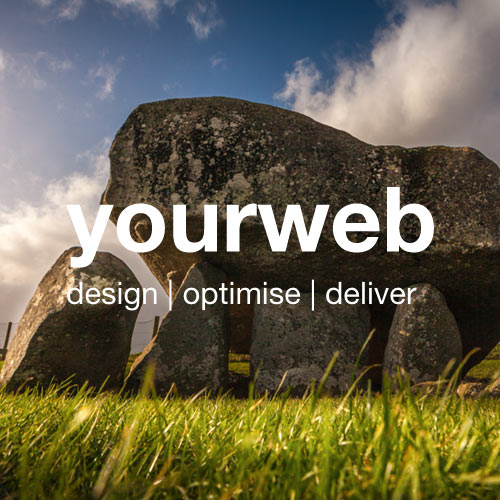 Yourweb.ie are a Digital Agency run by husband and wife team Gary and Jane.
They provide Website Design, SEO Services and Digital Strategies to SME and Corporate clients spanning the globe. With a strong background in Search traffic analytics they use their knowledge to convert Internet search traffic into customers for your business.
Couple this with functional website design and they can deliver the full online digital solution for your business.
What they can do:
Design and build a new website for your business – 80% of buying decisions start online so make sure you are taking advantage of this with a quality functional website.
Optimise and update existing websites to attract more qualified customers- You need to have certain information on your website that will attract customers with buying intent. This is one of Yourweb.ie specialities: Creating meaningful content that converts browsers into customers. Get your website to rank above the competition – Having your business feature highly in the search results will lead to more traffic which in turn means more customers.
For a no-obligation quotation and to see what their customers are saying visit their website.
See our recent case studies