The way we work has been changed forever by the Covid-19 pandemic, with 2/3 of us now favouring a hybrid approach to work, involving working remotely for a portion of the week and on-site for the rest.
Many local authorities and businesses have acted quickly to open funding for digital hub centres and coworking spaces to provide help and support for small businesses, remote workers, and freelancers. Coworking spaces are fully equipped with desks, wi-fi and offer shared access to communal facilities and amenities to provide many remote workers and freelancers with a productivity-enhancing environment in which to work.
Coworking spaces provide tonnes of advantages for remote workers and businesses – let's have a look at the top 5 below.
Increase Productivity
From morning calls with global counterparts to the dreaded post-lunch slump, your focus and energy levels vary significantly through the workday – and your workspace should accommodate this.
Coworking spaces allow for a variety of work environments and cater to various work styles – from more private meeting rooms to more relaxed, open-plan areas, coworking spaces provide workers with more variety than a traditional office with more structure than working from home, meaning productivity levels soar.
Being surrounded by other professionals (regardless of whether or not you work with them) has also been proven to boost motivation and create a sense of community, which many people during 2020 missed about office life.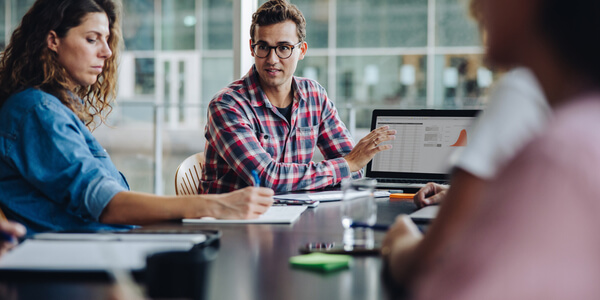 Better work-life balance
While working remotely has many benefits, working in the same space that you live in can have a negative impact on your work-life balance.
Working from home can make it difficult to avoid distractions such as chores, children and pets, making it feel as though you never truly get any downtime.
Coworking spaces can help you escape those issues and improve your work-life balance by offering a dedicated area to work from, meaning it's easier to build a schedule that allows you to be productive. Coworking doesn't only offer somewhere for you to work; it also creates the perfect opportunity to network with like-minded individuals.
Remote workers, freelancers, and small business owners can all benefit from coworking spaces.
Networking opportunities
Coworking spaces are great for both client and team meetings, but did you know they also offer the perfect space to network with many like-minded individuals in industries similar to yours?
Many coworking spaces run regular networking events, so you can take the time to really get to know the people and businesses you're working alongside. From an informal beer on the spacious terrace to more formal, catered for lunches, coworking spaces may help you build long-lasting connections that can help propel your career in the direction you want it to go in.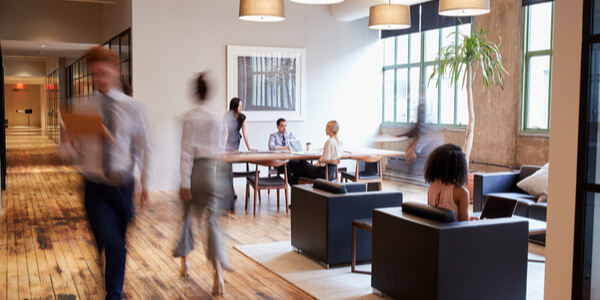 Flexibility & cost saving
One of the biggest benefits of using coworking spaces rather than a traditional office space is that it allows remote workers, freelancers, and small businesses the flexibility to pay for what they need when they need it.
This flexibility is incredibly important for many people (especially as we're still in the midst of a global pandemic) as it allows remote workers and businesses the ability to move to a new space when needed or switch to homeworking as and when they see fit.
While traditional office spaces offer a permanent hub for you and your business, you may find yourself locked into a lengthy contract with big cancellation fees, which is why coworking spaces are becoming increasingly popular with many business owners and creatives alike.
Comfort 
Another benefit of coworking spaces is that you don't have to worry about the interior as a tenant.
As a rule, you will find many coworking spaces offer a wide variety of workplace backdrops to choose from – whether it's a quiet pod away from the main office for more focused work, a private booth for an important call, or a high-tech meeting room for a client brainstorming session, coworking spaces help to create a relaxed atmosphere where you can not only be more productive, but you can also enjoy going into the office more, meaning it's less of a chore and more something you look forward to.
Final thoughts
Whether you're a freelance creative looking for a base to collaborate, run a small business or have an established sales team looking for new leads, coworking spaces can help.
These state-of-the-art shared office spaces can help you increase productivity, make new connections, and give you the flexibility to work where you want when you want.